Just a few hours ago, Mr. Niitani of COMPILE◯ launched a crowdfunding campaign in the Japanese site camp-fire.jp to fund the port of his new game Nyoki Nyoki to the Nintendo Switch.
Among the several rewards, those who contribute with 10,000 yen will receive a physical copy of a previously unreleased Compile game, Dominon, that we mentioned here a couple weeks ago.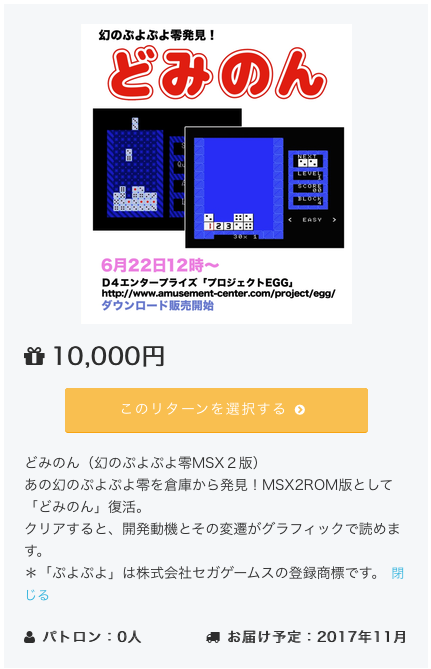 The crowdfunding campaign runs from June 22nd until the end of September 2017. The cartridges are expected to ship in November.