The Spanish group 8bits4ever have announced that their new Carnivore2 multi-function cartridge will be available soon, probably in mid-June.
This cartridge includes an impressive list of functions:
CompactFlash mass storage interface
1Mb of mapped RAM
8Mb of FlashROM storage
MSX-MUSIC (FM-PAC)
SCC
These functions are all implemented using an FPGA chip from Altera (a Cyclone-II EP2C5Q208C8) using the code released by the Russian group Russian Bear Service Crew (RBSC) in their Github repository last year.
Like the popular MegaFlashROM cartridge from MSX Cartridge Shop, it comes with a firmware utility that allows to boot the MSX computer from one of the ROMs stored in the cartridge's FlashROM.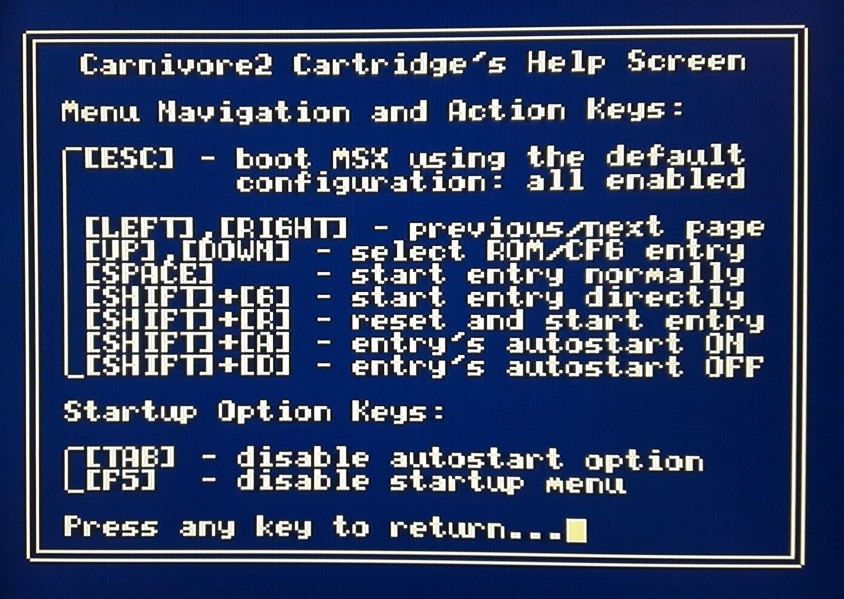 The final price is expected to be around 100 euro. The initial batch is going to be very limited, but 8bits4ever expect to have it in stock permanently in the near future.
Comes with Nextor and works with any MSX computer (MSX1 through MSX turbo R).