In its main Twitter account, the retro store BEEP (@BEEP_SHOP) announced yesterday their first program contest. There will be two categories: MSX programs and "free" programs. The prize for the winner will be "around 100,000 yen".
The tweet doesn't provide any more details yet. According to them, once they decide the rest they'll publish the rules and conditions in their website.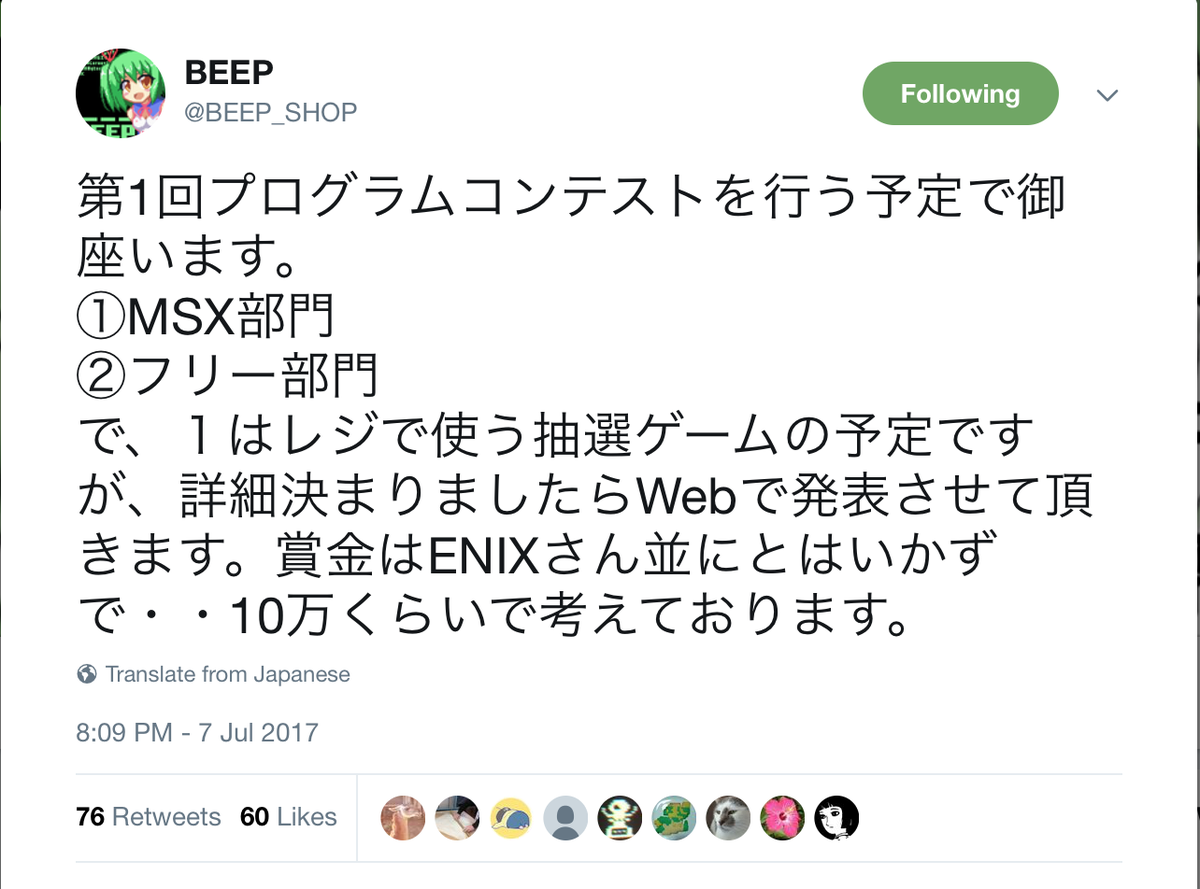 As soon as we know more we'll post about it here.